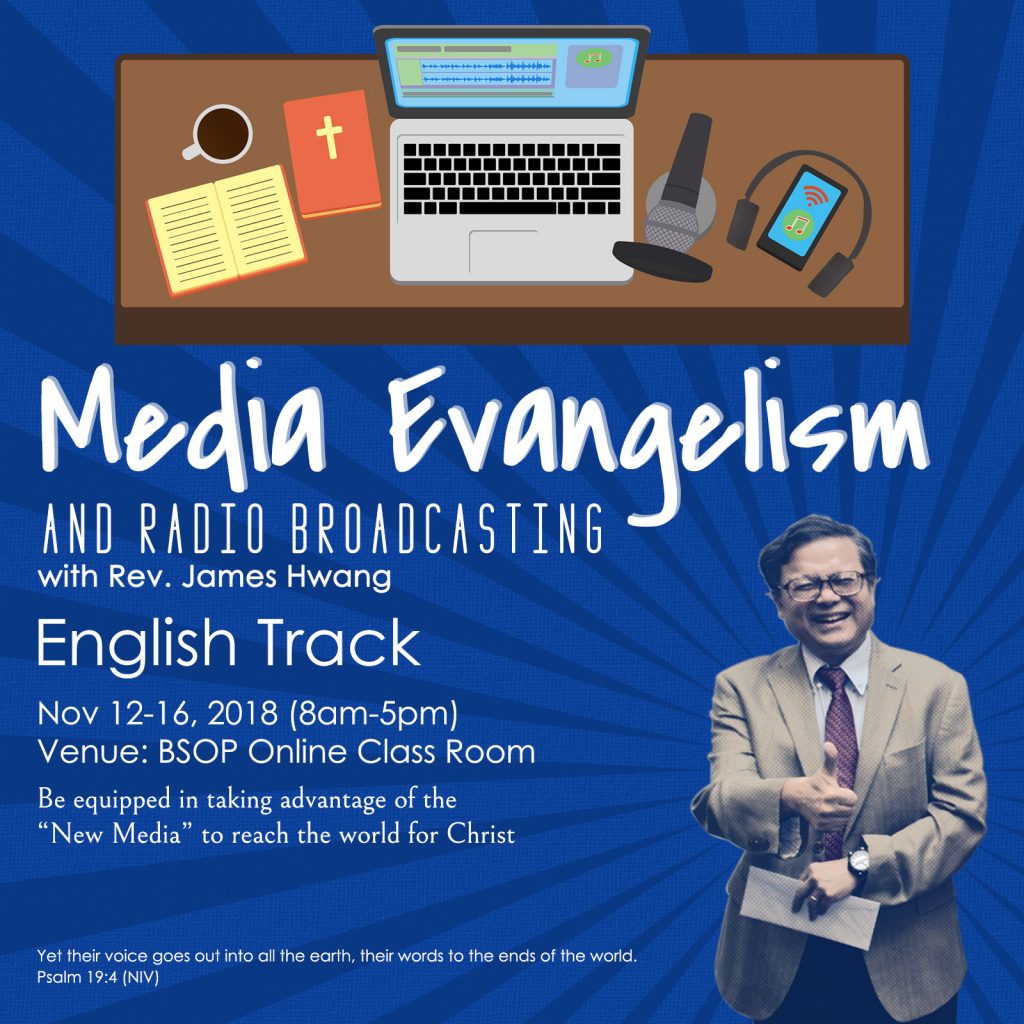 Thank You for Attending!
Course Description
This course will equip student with basic skills in media evangelism/gospel radio broadcasting. In the world of "New Media" today, with Facebook, YouTube, WeChat, QQ, Twitter, WhatsApp, etc. becoming a daily living essential for a vast number of people, we Evangelicals need to be equipped in taking advantage of these highly effective tools to reach the world for Christ. While the traditional Media, such as Newspaper, TV, and Radio stations require huge resources for production and distribution, new media through internet and smart phone networks allow average people to become their own "self-media". In this course, the instructor and associates from Far East Broadcasting Co. USA, Chinese Ministries will teach the fundamentals of productio
n and distribution of gospel media programs.
Media Evangelism with Rev. James Huang