Journeying with the Poor
By Raineer Chu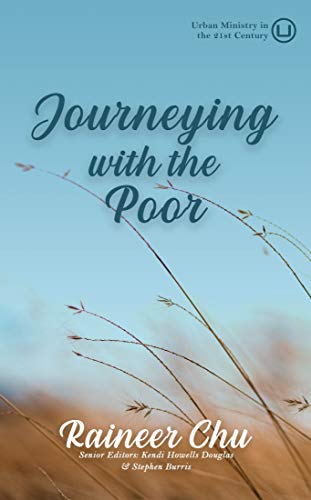 In our journey with the poor, we are confronted with material objects we are attached to. We are challenged to ask, what is it we cannot live without? The goal is not to turn into rigid stoics, or Spartans who reject luxuries or extravagance. The goal is to find our freedom. Without a community, we can have no ministry. The gospel is not just about being saved to Jesus, it also means becoming part of a community, the people of God.Join Raineer Chu as he shares his experiences and stories from his own journey with the poor. –Includes Discussion Questions for Personal Reflection or Small Group studies.
Buy on Amazon: Available in Paperback, and Kindle Edition
About the Author
Raineer Chu is married to Mila Santos Chu and has three sons, Jonathan, Joseph, and Julian. He is one of the founders of Companion With the Poor, and evangelical religious community in the Philippines that plants sustainable holistic churches in urban poor at the Lausanne Congress on World Evangelism in Cape Town, South Africa. He continues today to be a voice for the poor and oppressed around the world.