Books
Uytanlet, Juliet Lee. The Hybrid Tsinoys: Challenges of Hybridity and Homogeneity as Socio-Cultural Constructs Among the Chinese in the Philippines. American Society of Missiology Monograph Series Book 28. Eugene, OR: Pickwick Publications. 2016.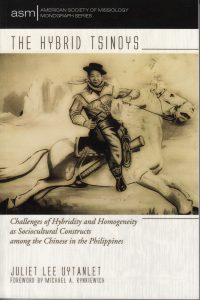 Book Description
The Hybrid Tsinoys is a study of hybridity and homogeneity as sociocultural constructs in the development of current ethnic identity/ies of Chinese Filipinos. This study employs a descriptive ethnographic research method to discover how they see or define themselves in terms of ethnicity (Chinese, Filipino, or both) and how their perspectives affect other aspects of their lives (language, marriage, and family). The research proposes that there are different kinds of Chinese Filipinos as evidenced in the six classifications in chapter 4. Further, most of them have constructed a hybrid culture exclusively and uniquely their own. On the one hand, they are still attached to their cultural roots; on the other hand, they cannot evade the fact that they are influenced by their host country and the present global and migratory age we live in. Second-, third-, and fourth-generation Chinese Filipinos demonstrate their hybridity in language and mindset. This dissertation also lays out some challenges in relation to doing mission among them.
Available for purchase on Amazon
Upcoming Publication
Uytanlet, Juliet Lee. "Hybridity and Chineseness: Finding Meaning in Theories." In Hybridity, Diaspora, and Missio Dei, edited by Sadiri Tira. Forthcoming 2019.
Articles
Uytanlet, Juliet Lee. "Pride and Prejudice d/w Colonialism and Post-Colonialism in the Philippine Chinese Context: How IBS Can be a Liberating Methodology to Find the Truth to be Set Free." The Asbury Journal 68, no. 1 (2013): 56–68. https://place.asburyseminary.edu/asburyjournal/vol68/iss1/6/.
Uytanlet, Juliet Lee. "Mothers Who Made A Lasting Impact." Gospel Light Digital Edition, July 2019, 38–41. http://cebugospelchurch.com/gospellight/Gospel%20Light%2027.pdf.
Uytanlet, Juliet Lee (2019) "Matteo Ricci: An Italian Jesuit Priest with a Heart for the Orient," Asian Missions Advance, October 1, 2019, No. 65, 17–21. http://www.asiamissions.net/matteo-ricci-an-italian-jesuit-priest-with-a-heart-for-the-orient/.
---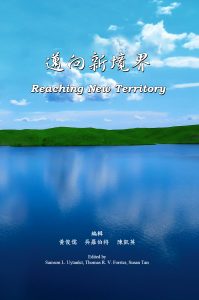 Uytanlet, Juliet Lee. "Transit, Transient, Transition: How the Lexington Chinese Christian Church became an Instrument of Conversion." In Reaching New Territory: Theological Reflections, edited by Samson Uytanlet, et al, 21–39. Valenzuela City, Biblical Seminary of the Philippines, 2017.
Available once you subscribe to our BSOP Quarterly newsletter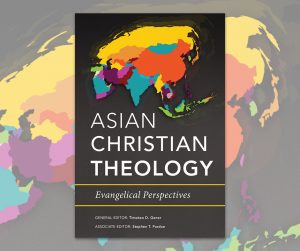 Uytanlet, Juliet Lee. "Finding Home for the Unhomed: Helping Diaspora Communities Discover Identity and Belonging." In Asian Christian Theology: Evangelical Perspectives, edited by Timoteo Gener and Stephen T. Pardue, 255–267. Langham Global Library, 2019.
The book is available for purchase on Amazon
Publications and Articles by Dr. Juliet Uytanlet